MBA - Urban Management and Governance
Two-Year Full-Time Masters Program in Urban Management & Governance
MBA UMG is unique program, that includes urban sector domain courses over and above core management courses. The program is designed to build multi-dextrous professionals with a spatial and systemic understanding of urban areas on one hand and functional management knowledge and skills on the other. The combination of spatial imagination and abilities, and management expertise endows a unique combination of competencies. A particularly unique attribute of the program is that it offers direct hands-on experience in workings in both the government as well as corporate organizations. 
The Program is suitable for graduates in all disciplines. Those with backgrounds in Engineering, Information Technology, Infrastructure, Urban and Regional Planning, Public Policy, Economics, Finance, Accounting, Sustainability, and Architecture will find it adds enormous value to their careers. The unique integration of management education with spatial design and public systems development capabilities prepares students to analyse managerial issues in urban contexts and develop insightful, practical, and innovative solutions. The curriculum helps them decipher the complex problems of human settlements and public domain functioning, and address them in effective, ethical and inclusive ways.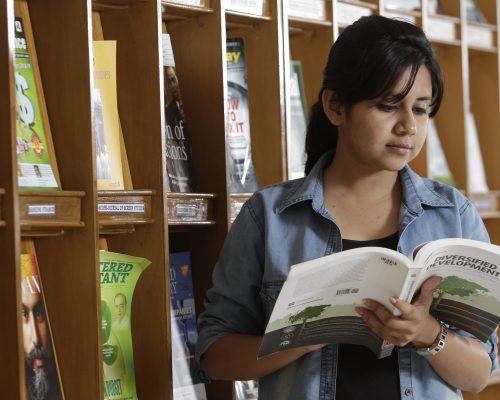 Objectives for the MBA – UMG program:
Management knowledge – general and functional management knowledge as necessary for a manager including: Quantitative and qualitative skills for forecasting, Problem analysis, and resolution; Essentials of micro-economics and macro-economic analysis; Accounting and Costing; Organization Behaviour; Team building and Leadership; Operations Management; Marketing, Financial Management, Management Information Systems, Strategy Management
Management skills – Develop skills for the application of relevant tools and techniques.
Understanding of human settlements – Have a detailed understanding of settlement structures, systems and processes
Design thinking – Develop lateral and design thinking skills and application to the complex and/or wicked problems in urban areas. 
Recognizing and resolution of complex and wicked problems: Recognize the complexities of urban situations and issues and use the learnt design thinking approaches for analysis and resolution 
Application of management understanding and skills: Apply the urban knowledge and skills learnt in real situations and cases in urban systems, networks or a part thereof.  
Urban project management and financing: Acquire the knowledge and skills for Urban Project Management, including financing through PPP modes. 
Legal awareness: Know, and in some aspects be aware of the legal provisions applicable in urban management situations including building regulation, real estate, property, and contract laws
Design/development of urban management solutions: Be able to develop a feasible solution to a real-life urban issue/ problem of their choice using the knowledge and skills learnt in the Program. 
The MBA-UMG academic year comprises three terms of 12-14 weeks each. In Term II, students spend 6 weeks with an urban local body (Urban Management and Municipal Immersion). The Summer Internship Program (SIP) is at the end of the First Year, for 8-10 weeks between Terms III and IV. Each academic week usually has 18-20 sessions, including classroom sessions and other interactive engagements, such as Immersion courses, guest lectures by well-known academics and industry professionals, and public ethics seminars. Co-curricular events include the organization of Leadership Talks, Alumni Talks, Habitat practice colloquiums, and various other programs. There are also annual events such as Samavesh, Unnovation, and Annual Research on Cities Summit (ARC Summit).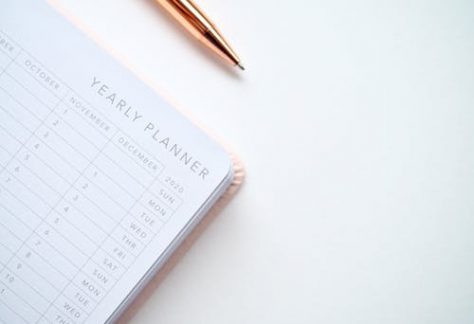 The MBA-UMG program includes core and elective coursework and other learning segments of 113 credits. Each credit requires 10 hours of classroom contact or its field equivalent, and another 10 hours outside the classroom for preparatory reading and assignments. Students are thus expected to spend about 70 hours a week on their academic work. The core courses provide theoretical and practical fundamentals of management, urban development, spatial analysis, analytical frameworks and tools for field learning. These are augmented by Urban Management and Municipal Immersion (UMMI), Urban Management Internship, Habitat Practice Colloquium, Immersion Courses, Seminars and Leadership Talks.  
Students are required to complete a capstone project in any of the following cross- cutting areas:
MBA-UMG Curriculum Components
Internships and Special Curricular Components
Industry Interfaces & Engagements
HabituX, the association of SHS students, organizes co-curricular events and activities that help students to develop teamwork, inter-personal and leadership skills. This enables the students to engage with urban communities, industry and leaders. Specific components for industry engagement include:
Annual Research on Cities Summit (ARC Summit), an annual event for scholars, industry leaders and policy makers to discuss emerging perspectives, approaches and technologies for sustainable settlements. Every student in the two-year MBA-UMG gets an opportunity to participate, interact and learn, and if presenting their work, to have it included in the Summit publications.
Samavesh – An Urban Management Conclave, of industry leaders and policy makers.
National Habitat Practice Colloquium (NHPC)- top academicians, government officials, and industry experts interact with students regarding emerging topics.
Leadership Talks by top policy makers and business leaders interact with students regarding topical issues.
UMMI – students are placed with various municipalities and government organizations for a period of six weeks to have a real-world experience of management of city systems.  
Visiting Faculties are invited from leading international Universities to interact with students in Studios, teach electives and Immersion courses. Eminent speakers are invited in the ARCS and Colloquium.
International Internship and exchange programs are available for the students in various universities abroad.
Admissions: Who can apply and how
The program is suitable for graduates of all disciplines. The unique integration of management education with spatial design and public systems development capabilities prepares students to analyse managerial issues in urban contexts and develop insightful, practical and innovative solutions.
Online applications can be submitted on the XIM University website. The following categories of graduates are eligible for the
Campus Living and Learning
The MBA-UMG is a fully residential program. XIM University promotes participation in various student committees and associations. School of Human Settlements encourages students to develop team skills and citizenship qualities through participation in interest-specific, voluntary student associations and other pursuits such as sports, social service, book clubs, music, debates, quizzes, etc.
The XIM University awards the MBA in Urban Management and Governance degree to students who successfully complete all curricular requirements equivalent to 113 credits and fulfil other prescribed requirements of the MBA-UMG Program. The Degree is awarded to qualifying students in the Annual Convocation, usually in the month of April.
Careers in Urban Management and Governance
MBA-UMG graduates are actively sought by the leading organizations in urban development, including the major consulting organizations, infrastructure development entities, state and city governments for their Project Monitoring Units (PMUs) and Special Purpose Vehicles (SPVs), international organizations, rating agencies and the Urban Development Ministry through their Urban Fellowship. Career Advisory Services Committee (CAS) facilitates the placement of Graduating SHS students.